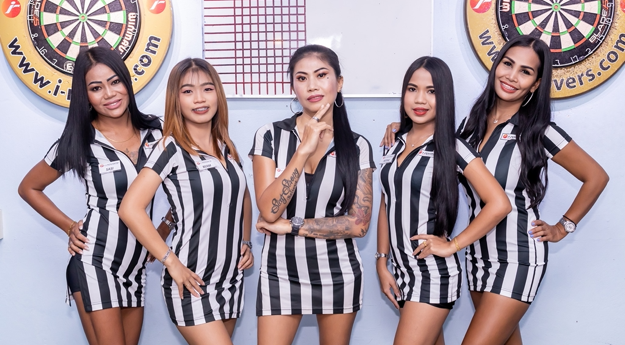 I-Rovers Sports Bar
I-Rovers Soi LK Metro 33/126 moo 10, Pattaya
+66 (0)38-489-494
View Website
Business Hours
Bar Opening Times: 24 Hours // Restaurant Hours: 7:30am to 2am
I-Rovers Sports Bar is Pattaya's Home of Sport. We show 'ALL' the Live English Premiership games, Championship games, every Celtic and Rangers game, plus NRL, AFL, Rugby, UFC, NFL, NCAA, Cricket and Formula 1… plus much much more! It's the next best thing to actually being at the game. Don't miss any action – if we can't show it, nobody can! Situated in the heart of the bustling Soi LK Metro, fully air-conditioned as well as an outside deck. A well-stocked bar, plus our friendly staff will always aim to make your time at I-Rovers as enjoyable as possible.
i-Rover Sports Bar
IT'S ALL ABOUT THE SPORTS. You just can't imagine what it's like drinking in a sports bar in Pattaya where you have 21 flat screen TVs (yes, 21, you read it right!) all playing the most varied sports from all over the World.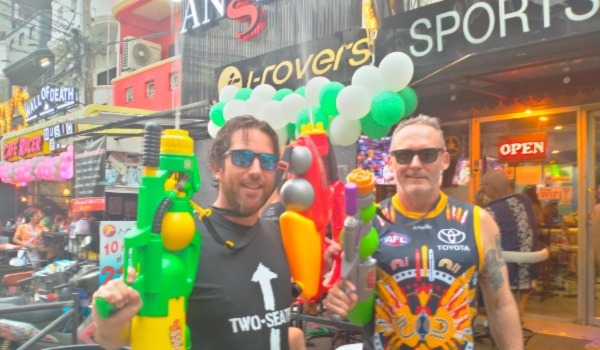 i-Rover Sports Bar
I-Rovers is also a great place to have a simple snack or a meal. They have both western and Thai dishes available. We also have pool every Friday. Sign up at 7 pm. Games start at 8 pm.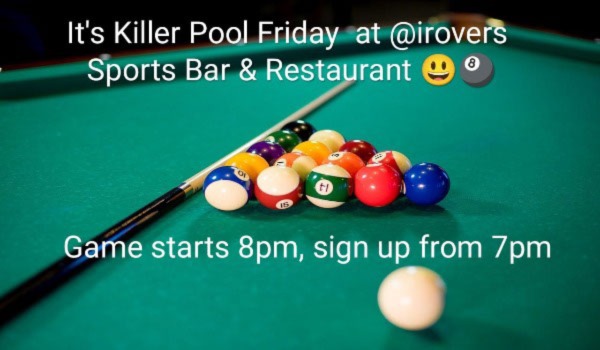 i-Rover Sports Bar
We have 21 large HD TVs and more satellite feeds than any other sports bar in Thailand! Plus incredible surround sound which provides a great atmosphere which is the next best to being at the game.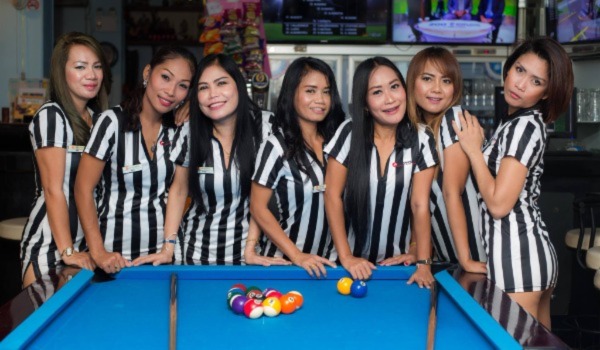 Love our business by sharing
ธุรกิจช่วยเหลือธุรกิจ ...
** Powerful Social Media Sharing**
100+ business owners sharing
It is powerful. You control your own page. Immediate edit and add ability. Owners are featuring promotions and events, and sharing. Register Now.
REGISTER
Join our new Facebook Group
Our website plus our new Facebook Group makes it easy for you to promote your business. Join and invite some friends; that is how WE grow. We are building this group to help PattayaTopTen.com and to help you promote your bars and clubs.
Join Facebook Group
.
Top 10 going global!
Advertise on Pattaya Top Ten starting at only $4000 Baht/year. Your page will be part of the top ten network that is in every language, offers many 1st page advertising spots, allows edits and adds, and helps you promote your business easily through social media sharing.
Related Businesses and Deals