Nadia's Kitchen and Sports Lounge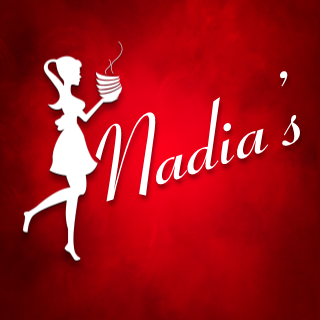 Nadia's Kitchen and Sports Lounge
327, 100 Bong Koch, Pattaya
+66(0)94-421-9990
Special Instructions and Photo Credit
Soi Bongkot between Mini Big C and The Urban Attitude Condo
Nadia's Kitchen and Sports Lounge is Thai & International Food Restaurant that shows all Live Sporting events from around the World.
Monday's Specials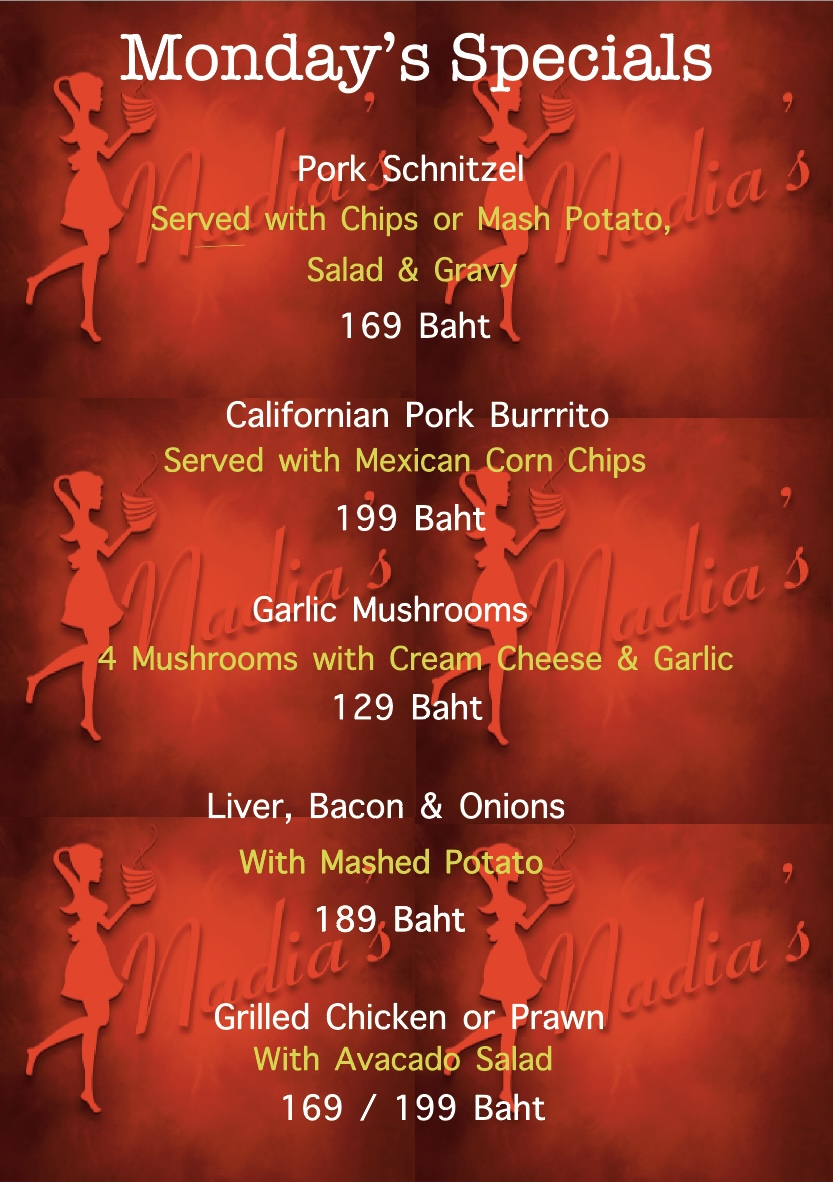 Tuesday's Specilas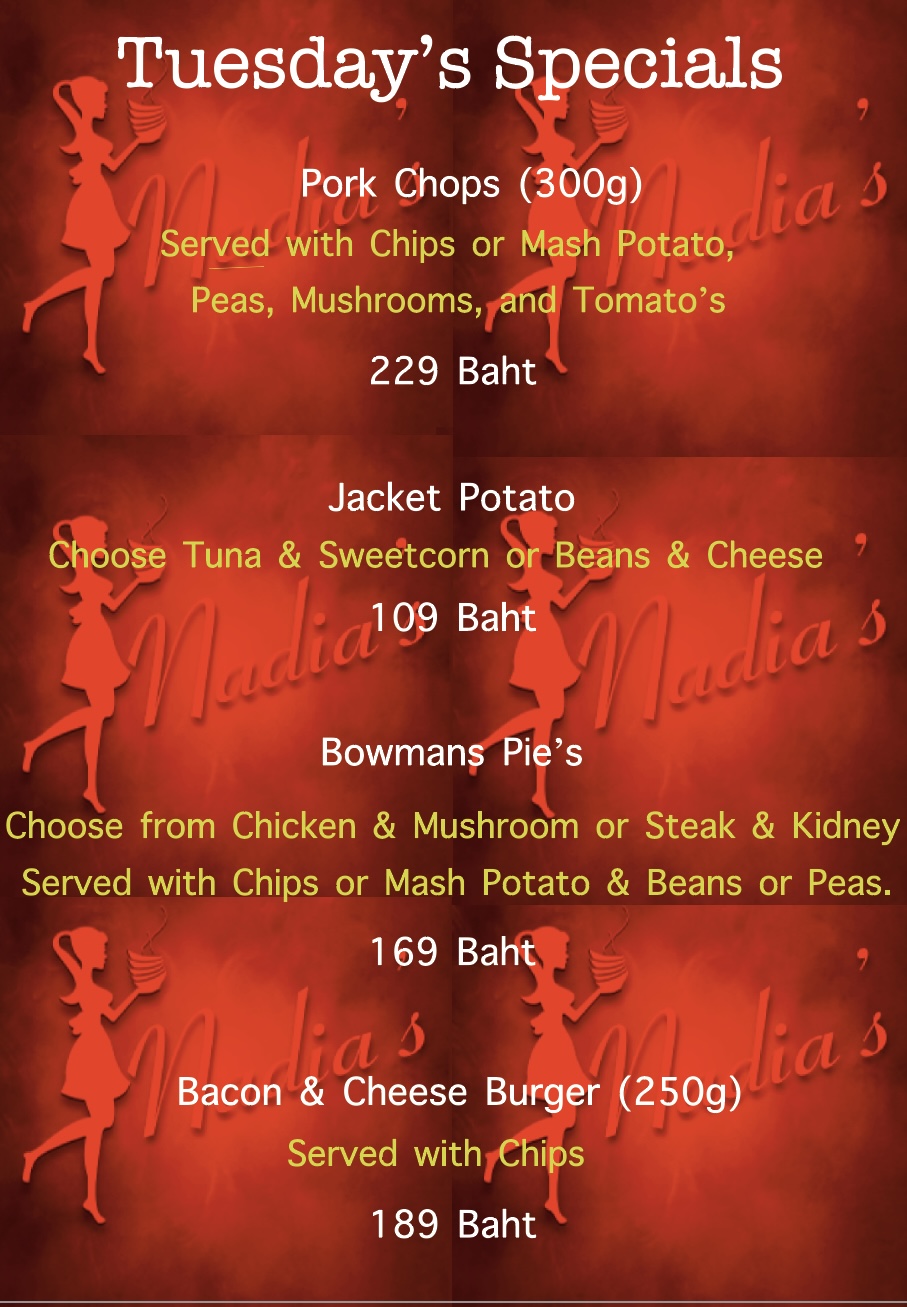 Wednesday's Specials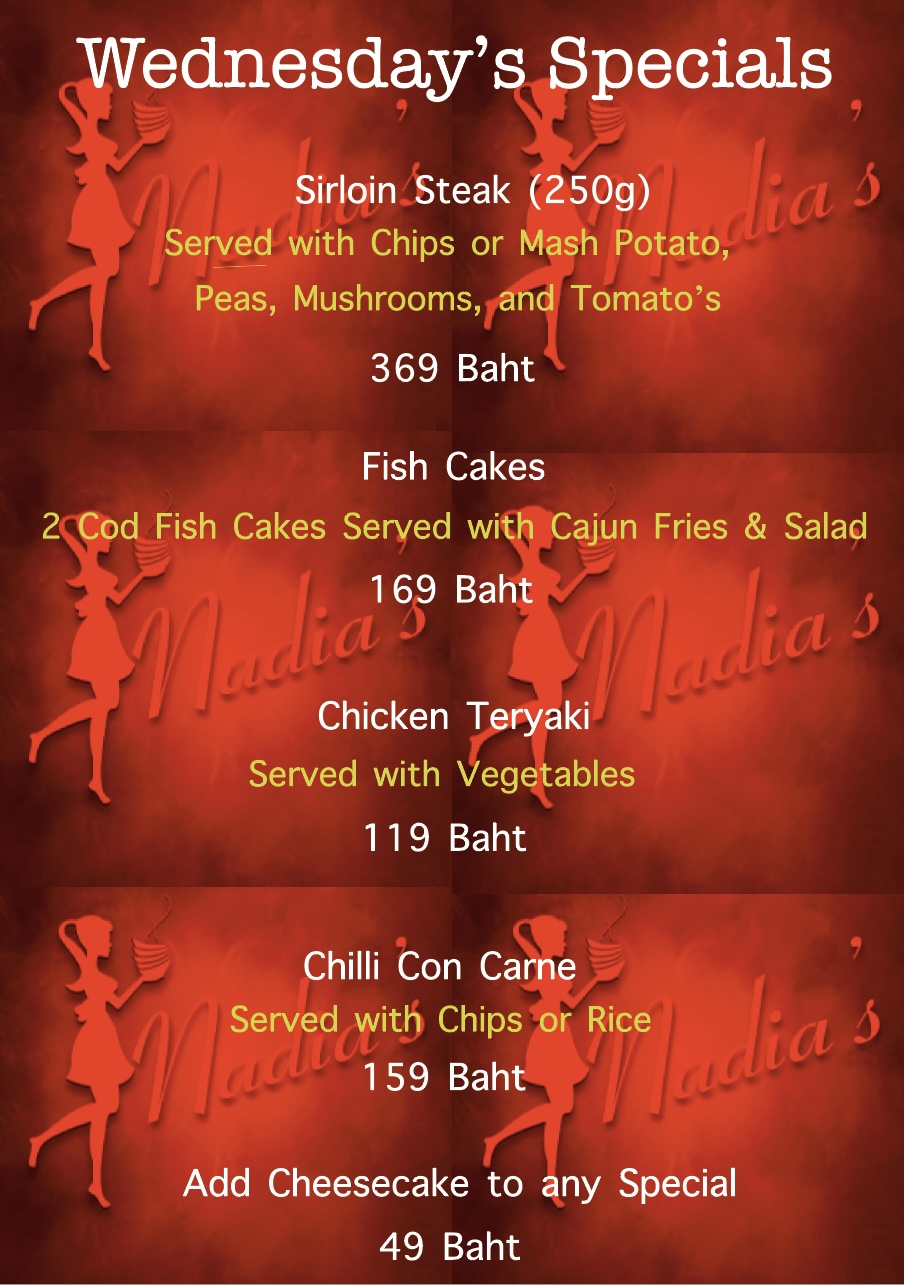 Thursday's Specials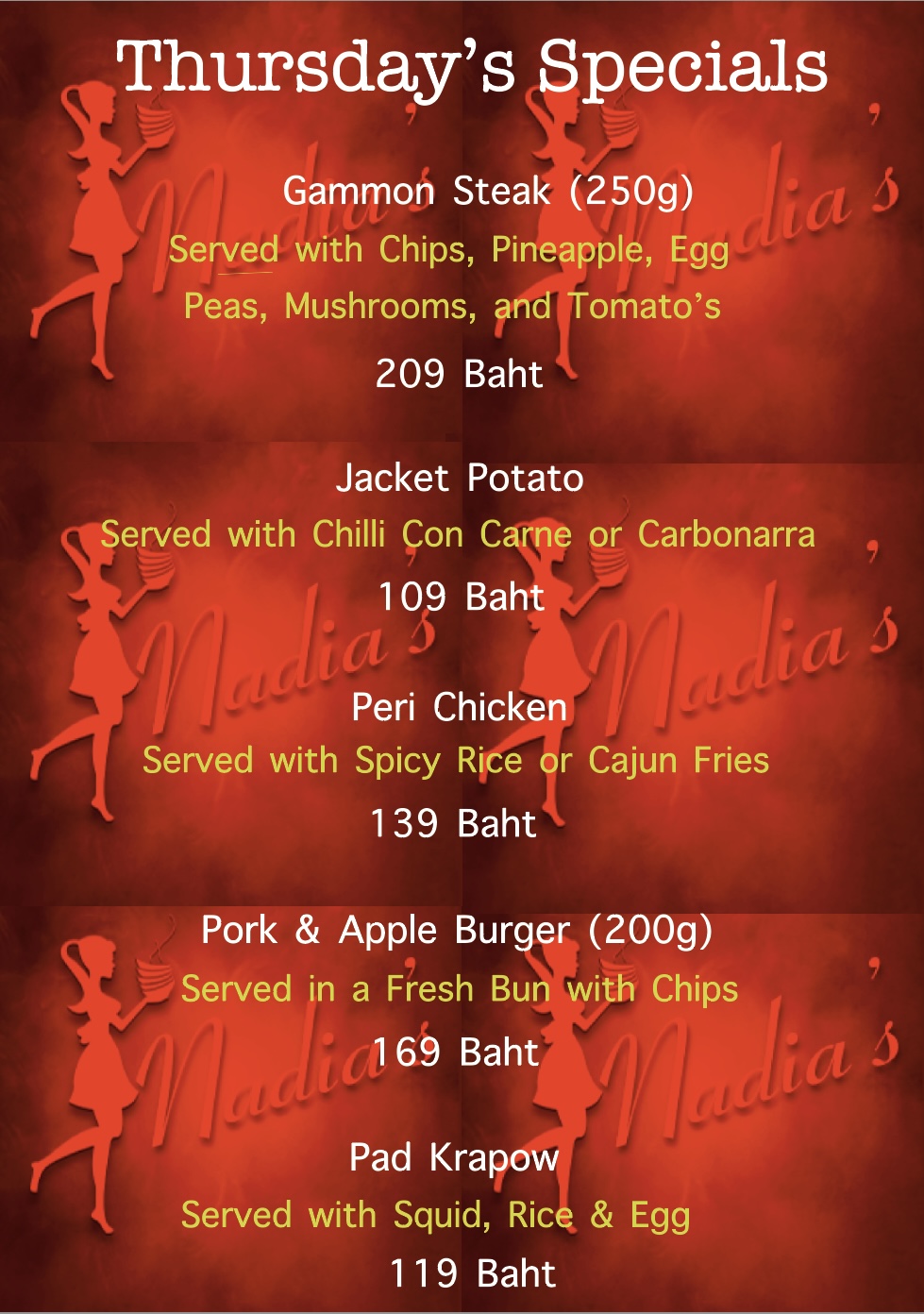 Friday's Specials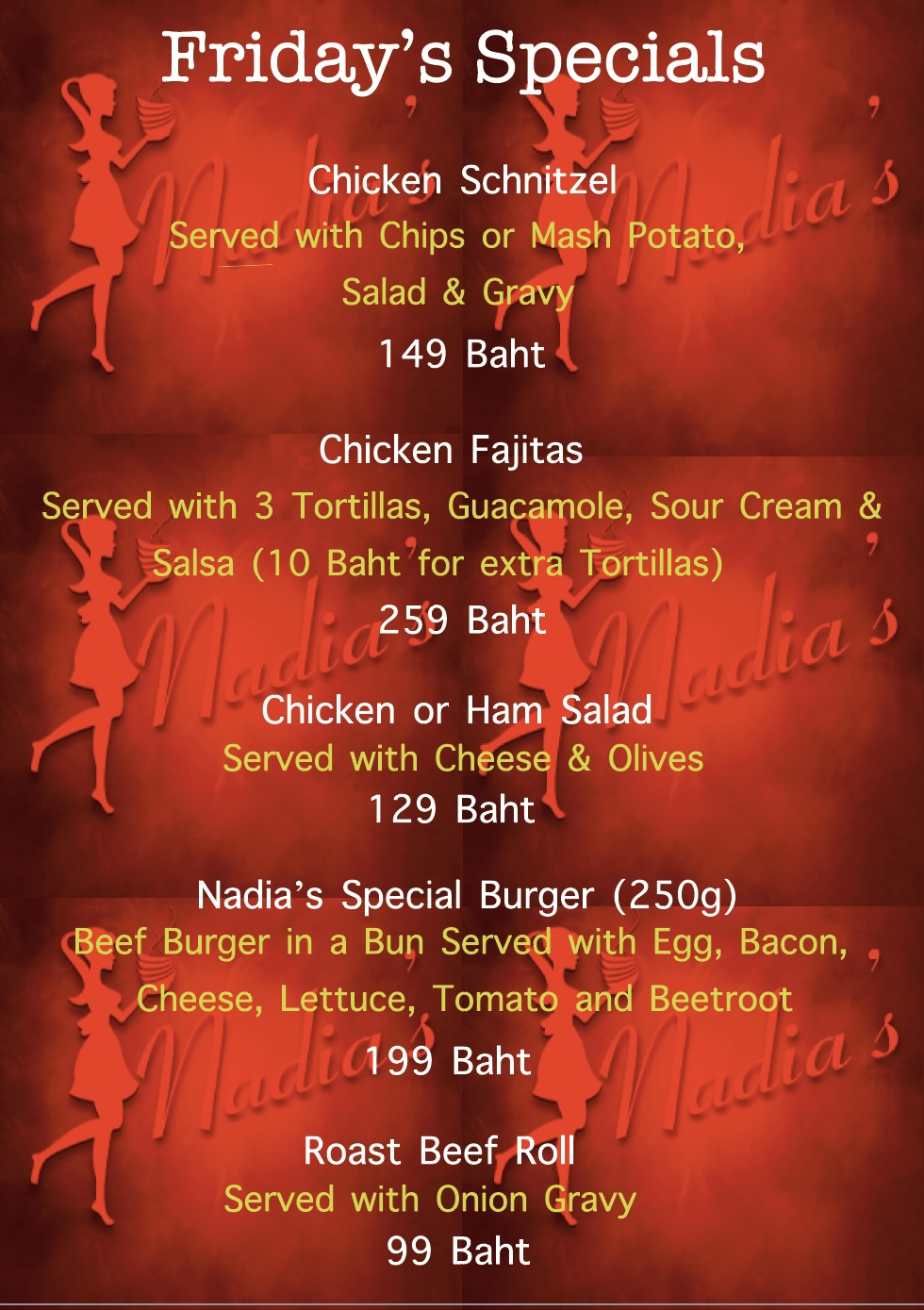 Saturday's Specials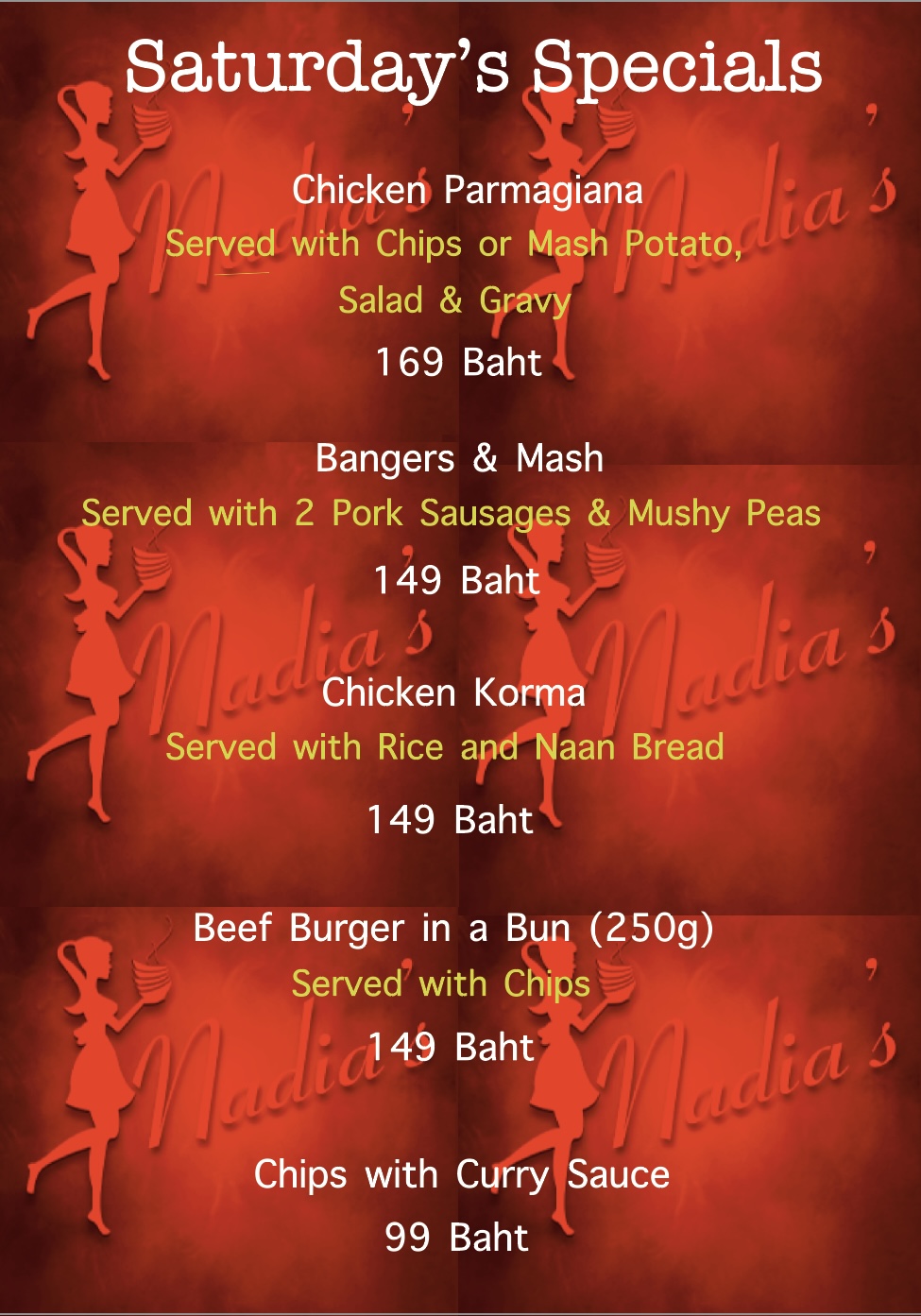 Sunday's Specials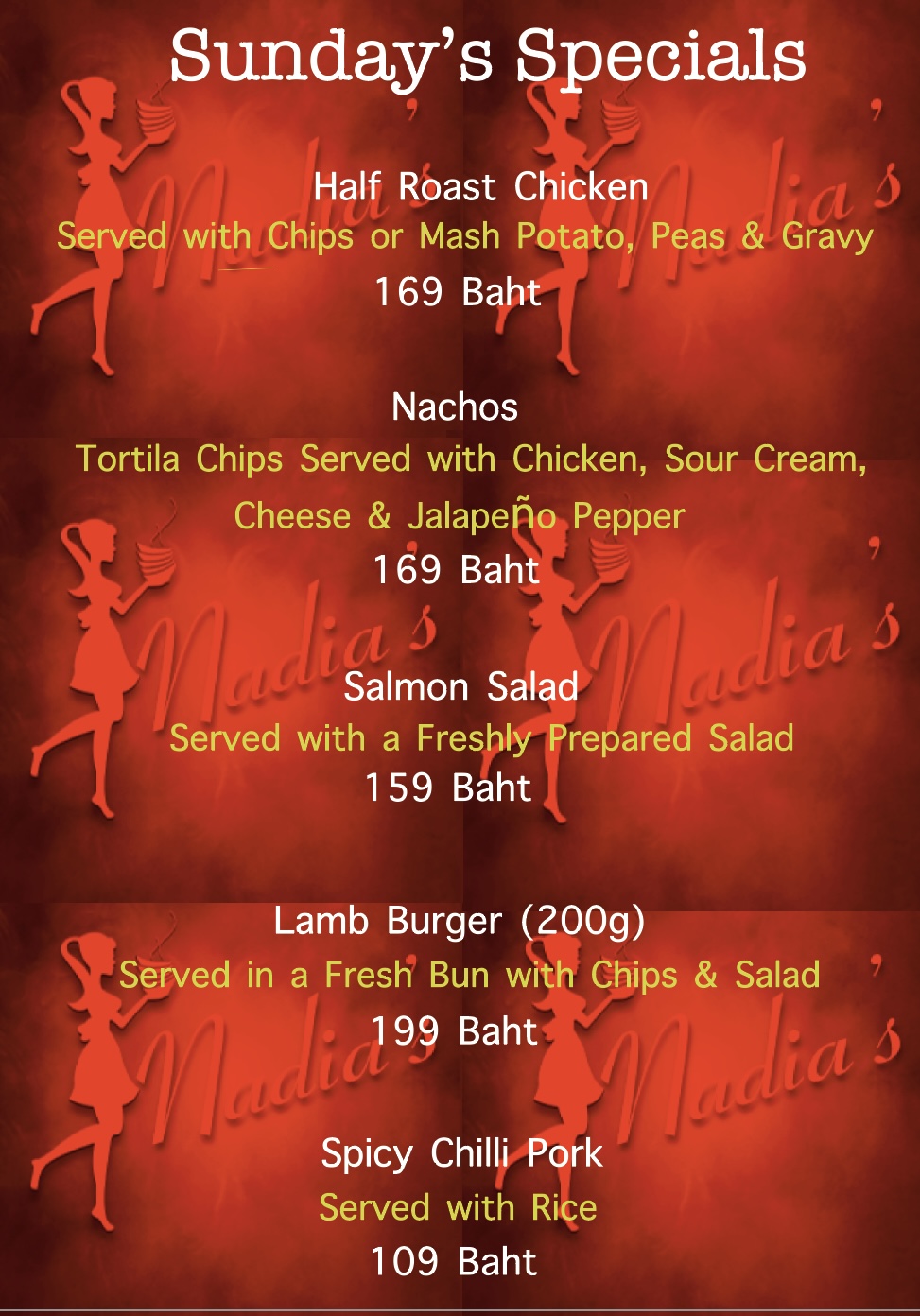 Chicken Fajita's
Comes with 3 Dips and 3 Tortilla's 289฿ (Special on Friday 259฿)
Love our business by sharing
Lovely food. Great value. Had the Peri Chicken Burger with Cajun Fries, it was awesome.
There are Eight TV's (showing Sports/News), and a 'free to play' pool table
ธุรกิจช่วยเหลือธุรกิจ ...
** Powerful Social Media Sharing**
100+ business owners sharing
It is powerful. You control your own page. Immediate edit and add ability. Owners are featuring promotions and events, and sharing. Register Now.
REGISTER
Join our new Facebook Group
Our website plus our new Facebook Group makes it easy for you to promote your business. Join and invite some friends; that is how WE grow. We are building this group to help PattayaTopTen.com and to help you promote your bars and clubs.
Join Facebook Group
.
Top 10 going global!
Advertise on Pattaya Top Ten starting at only $4000 Baht/year. Your page will be part of the top ten network that is in every language, offers many 1st page advertising spots, allows edits and adds, and helps you promote your business easily through social media sharing.
Related Businesses and Deals